Five Great Reasons to Contact Almeida
Smithfield Plumbing, Heating & Air.
1. Up-Front Pricing- We offer worry free, up-front prices
for your peace of mind. We charge by the actual job,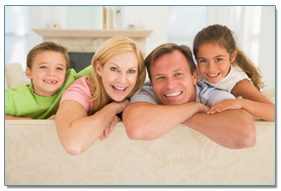 not the hour. The price you are quoted is the price
you pay.
2. 24-Hour Emergency Service - If you're having a
home plumbing, heating, or air conditioning problem,
chances are we've seen it before...and if we've seen
it, we know how to fix it. Day or night, 24/7, we
are here to take care of your most troublesome home comfort problems. If you are currently having a
plumbing emergency, call us now!
3. Our Trucks are Rolling Warehouses equipped with all the necessary tools and equipment to
ensure that your routine or emergency repair problem can be properly solved the first time. And if the
part is not on our truck, most likely it's in our heavily-stocked warehouse right here in Smithfield, RI.
4. Equipment Maintenance, Repair & New Installation Specialists. Count on Almeida for both
expert repairs and new installations for your plumbing, heating, and central air conditioning
needs. We repair all makes and models and install the very best in long-lasting, high-efficiency
equipment.
5. Value-Added Service Plans.When you enroll in our Preferred Customer (plumbing) and Energy Saving (heating and air conditioning) service programs, you are instantly eligible for scheduled preventive maintenance, discounts on all your repairs, priority scheduling, and more. Click here for details.
6. Experience and Integrity. Almeida has been serving the home comfort needs of Rhode Islanders
since 1986. Our customers know they can depend on us for fast response and reliable workmanship.
And, as a BBB Accredited Business, they know they can trust our business practices, too.
What's important to you in selecting a home plumbing, heating, or air conditioning service provider?
Contact Almeida Plumbing, Heating & Air today...we'll answer all your questions and make you feel
comfortable in choosing us. Promise!