Employment
Welcome Career Candidates! If you're looking for just a job, we're probably not a good fit.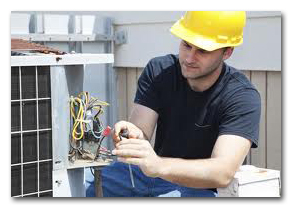 When was the last time you actually were excited about going to work?
At Almeida Plumbing, Heating & Air, we offer careers, not jobs…and that's where all good things begin.
We are a well-established and respected home comfort service provider throughout Rhode Island and parts of Massachusetts, and we've been able to maintain and grow our reputation by surrounding ourselves with the best and the brightest people in the HVAC and plumbing business.
When evaluating prospective career candidates, we place a high value on:
Training, experience, and/or potential
Proven performance
Professionalism
Personal character and integrity
Technical skill and know-how
Individual thinking
A team attitude and focus
And much more
If it turns out we're a good fit, you can look forward to:
Great pay
Paid holidays
Paid vacation
Company health care benefits
An atmosphere that promotes and rewards initiative and willingness to further develop
your skills and knowledge
A place where others work hard to help you succeed
Equal Opportunity & Drug-Free Employer
Think you have what it takes to team up with Almeida?
Click here to send your resume today.
Phone: 401-949-0040
Call us: 401-949-0040