Service & Repairs
What Purrs Like a Kitten & Runs Like a Rabbit?
A Home Heating & Cooling System Installed & Maintained by Almeida.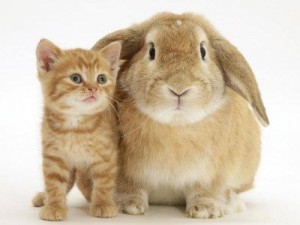 With the kind of weather we have around here, heating and cooling systems are not just important to our daily lives…they're vital.
And that's the best reason of all to team up with Almeida Plumbing, Heating & Air for the best in year-round indoor comfort.
As heating and air conditioning experts, there's no job we can't handle. We service and repair all makes and models, new or old.
Still, the best and most effective repair service we offer is prevention…as in, annual system maintenance.
With our multi-point system cleaning, precision tune-up and inspection service, we can:
Help prolong the life of your heating & cooling
Keep them running at peak efficiency
Reduce the frequency and extent of repairs
Help you enjoy the maximum in energy savings
Does that mean you're guaranteed "repair-free" operation for the life of your systems? We wish we could say "yes." The fact is, all things mechanical, over time, are bound to break down to some degree.
If and when that time comes for you, trust the fact that Almeida is on the job 24/7 to help minimize the disruption of your indoor comfort with our expert repairs and system replacement services, including:
Furnaces
Boiler systems
Gas, oil, and electric heat
Central air conditioning
Ductless air systems (air conditioning only, or heating and cooling combined)
If your home heating or cooling system hasn't been checked out for over a year, now's a great to give us a call so we can give you a little added peace of mind. We're here for your repair and installation needs, too.
Call us: 401-949-0040