High Efficiency Water Heaters
If you purchased your last water heater – as most people have – prior to April, 2015, you're in for a very different buying experience.  It was in that month that the design and construction of water heaters changed across the board under the provision of the National Appliance Energy Conservation Act (NAECA).
Here are the choices that await you now: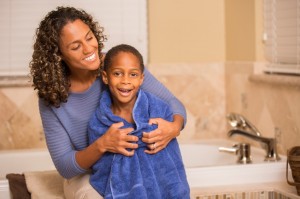 Storage Tank Water Heaters with Less than 55-Gallon Capacity
Today, all gas and electric water heaters in this category are 2" taller and 2" wider than older style systems.  The extra room was needed for added insulation to meet the new or stricter energy efficiency standards.
So let's say, for example, that you want a 40-gallon gas storage tank water heater to
replace your current 40-gallon system, but the current system fits its space with no room to spare.  At Almeida, we'll walk you through the options to come up with exactly the right solution.  Maybe, for example, that space can be remodeled or your new water heater can be relocated.  Maybe this is a good opportunity to switch to a wall-mounted tankless system that doesn't require a storage tank.  And these are just two of numerous such possibilities.
Whatever it takes, Almeida will make sure you have the right water heater (one that doesn't break the bank), and all the hot water you need.
Gas Storage Tank Water Heaters with More than 55-Gallon Capacity      
Larger gas storage tank systems have undergone an even dramatic transformation.  For starters, they have a brand new name:  gas condensing water heaters.  In essence, that means they use less gas than older models, thus helping you reduce your energy costs and your carbon footprint at the same time.
Electric Storage Tank Water Heaters with More than 55-Gallon Capacity
Here's where the biggest changes have taken place in water heater technology and manufacturing.  They're now called electric hybrid heat pump water heaters with built-in heat pump technology to deliver up to $350 per year in energy savings for an average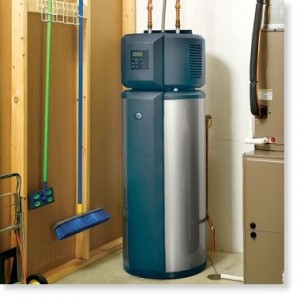 family of four.
Heat pump water heaters must be installed in a room or area the equivalent of 10' x 10' or larger.  That's enough space for the system to obtain the heat it needs to power the heat pump, thus reducing the amount of electricity the system will require.
So Many Options, But Only One Best Choice for You. 
More than ever, you need a true water heater pro to guide you through the selection process.  And that's exactly what you get when you choose Almeida Plumbing, Heating & Air.  Call us today to schedule a free in-home consultation and new system quote.
Call us: 401-949-0040