The A.S.A.P. Club from Almeida
The Best Way to Protect Your Investment in Year-Round Indoor Comfort.
What's the best way to avoid problems with your home plumbing, heating, and air conditioning systems?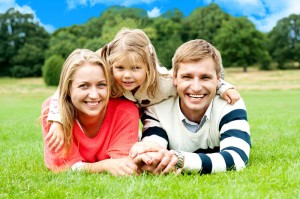 That's easy:  don't ignore them.
Now, we make that super easy for you with your membership in our A.S.A.P. (Almeida Service & Protection) Club.  As in, all you need to do is join, and we take over the responsibility of looking after your home comfort systems.  Here's how it works:
Choose the Systems You Want Covered
The A.S.A.P. Club provides coverage for your home plumbing, heating, and air conditioning systems.  You can choose coverage for one, two or all three.
What your Plan Includes
For each of three systems you select as part of your membership, you'll enjoy:
Annual system tune-up and inspection
15% savings on all service and repair work
Priority scheduling
No overtime charges
Plus, we contact you each year when it's time to schedule system maintenance so there's no chance of it being missed.
Term & Payment Options
You can enroll in the A.S.A.P. Club for one, two, or three years at a time.  You can also choose to pay your total membership dues up front or in equal monthly installments charged to your credit card.
Additional Club Benefits
A well-maintained home comfort system causes you fewer headaches and more years of reliable, uninterrupted service.  When that happens, more good things follow:
Lower utility costs
Longer equipment life
Reduced repair frequency
Added safety
How to Enroll in the A.S.A.P. Club
Piece o' cake!  Simply pick up the phone or contact us by email.  Next, we'll arrange for one of our technicians to visit your home, check out your home comfort equipment, further explain your options and, just like that, you're in.  And enjoying all the benefits plus added peace of mind that your membership entails.
We look forward to your call.
401-949-0040
Contact us by email 
Call us: 401-949-0040