Plumbing and HVAC Service Plans Providence
Now, Get the Most for Your Home Comfort Dollar By Enrolling in Heating & Conditioning Plus our Plumbing Annual Service Plans.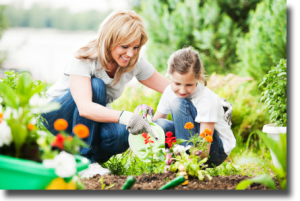 What's the best way to fix problems with your home heating, air conditioning, and plumbing systems? The answer is simple: prevent them from happening in the first place.
Well, there's no better way to accomplish that than by enrolling in either one or both of our annual service plans:
Energy Savings Agreement for your home heating and air conditioning systems
Preferred Customer Plan for your home plumbing fixtures and systems.
Here's what both plans provide:
Annual system check-ups and maintenance
No diagnostic charges
No overtime charges…nights, weekends, or holidays
Up to 20% savings on services and repairs not already covered by your plan
Exclusive offers
Priority scheduling and preferred customer treatment in every way
One, two, and three-year membership options
Price protection: your annual membership fee will not be raised during the term of your
service plan
We call you to schedule maintenance calls; so you don't have to worry about forgetting or
putting it off
Added peace of mind knowing that our home comfort experts are trained to keep your systems in top working order for longer lifespan, lower cost of repairs, and lower energy costs
Your membership is fully transferable to your new home, provided it is within our service territory.
Unique features of our Energy Savings Agreement for your Home Heating & Cooling Equipment:
Annual membership
Coverage provided for hydronic, steam, and warm air systems
Coverage also provided for central air conditioning systems plus combination
heating & cooling systems
Choose which heating and or cooling systems you want covered…as many or as few as you like
Filter replacement included
Unique Features of our Preferred Customer Plan for Your Home Plumbing Fixtures & Systems:
Valve tags applied and/or replaced during scheduled maintenance service calls
You determine the number of preventive maintenance calls we provide during each year of your plan membership
There's a Lot to Like – And Gain – With our Home Comfort Service Plans
For more information or to enroll now in our Energy Savings Agreement (heating and air conditioning) and Preferred Customer Plan (plumbing), contact Almeida Plumbing, Heating & Air today. It's the best way to enjoy worry-free indoor comfort, all year long.
We look forward to your call.
Call us: 401-949-0040