Bath Remodeling Providence
Your #1 Providence Bath Remodeler
Add Luxury, Safety & Value to Your Home with High Quality Bath Remodelling Services from Almeida!
There's never a bad time to partially or totally remodel your kitchen and bathroom, especially when you consider the many benefits you'll enjoy as a result:
More comfortable and luxurious living
Increased home resale value
Added safety features
A look and feel more consistent with your personal taste and style.
Almeida Plumbing, Heating & Air delivers on all counts, no matter what your goals or budget might be.
Ideas for Bathroom Remodelling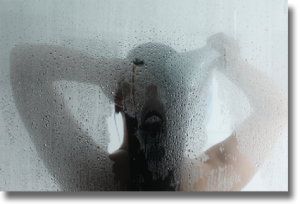 The Power of Steam – Add a steam shower to your bathroom, and you add the ultimate in relaxation. An adjustable control panel offers temperature selection from 90 to 125 degrees and allows you to pre-set the duration of your shower. Hippocrates, the father of medicine, encouraged the practice saying "Give me the power to create a fever, and I shall cure any disease."
No More Cold Feet – Bath salts, luxurious towels, soft lighting…just a few of the ways you can pamper yourself in the bathroom. But with a heated floor, you'll never again experience cold tiles on your bare feet. Electric floor heating also fills your bathroom with floor-to-ceiling warmth.
Do You Need More Storage or Floor Space? – A place to put towels, shampoo, and fingernail brush is at a premium in many bathrooms. Replacing your sink is a good time to decide if you need more storage space. A cabinet with a sink top-mounted serves that purpose. On the other hand, if your space is small, you may choose a classic pedestal style sink. These are always in good taste, come in many styles for any décor, and open up precious floor space.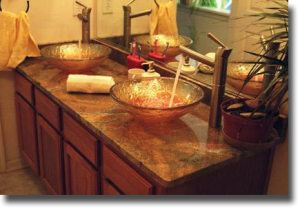 Choose the Way the Bathroom Sink Will Be Mounted – A clean, sleek look is achieved with a solid-surface integrated sink. A flush-mount sink also gives a sleek look. An under-mount sink is installed under the countertop, resulting in a smooth, easy-to-clean counter surface. A top-mount sink rests over the top of the counter. This is the easiest style for the do-it-yourselfer to install. A traditional style has the bowl set on a pedestal or stand.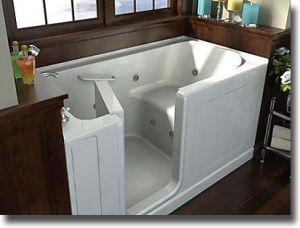 Bathroom Safety Features – Bath benches, grab bars, and other bathroom safety features are a great idea for the elderly, children, anyone with special needs and, for that matter, every member of the family. Grab bars, for example, can be attached anywhere to help prevent slipping and falling, especially where moisture accumulates on the floor. Hand-held shower heads are another favorite, along with walk-in tubs, high-seat toilets, and more.
What's on your bath remodeling "to do" list? Contact Almeida Plumbing, Heating & Air today, and together we'll get it done.
Call us: 401-949-0040