Testimonials
Thank You for All Your Kind Words.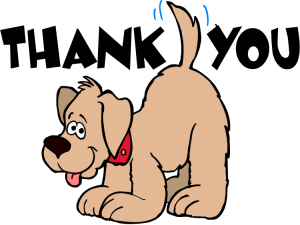 No matter what's on your mind, or what level of service we've provided you, we welcome your thoughts and comments. We also welcome your suggestions for improvement as we take each one to heart, in our constant effort to serve you better, smarter, and faster.
And when you're completely satisfied with the job we've done? We love hearing about that, too. We invite you now to read a few of our more recent customer testimonials.
A quick note to commend your service technician Jeff who fixed our AC problem. You have a valuable employee who represented your company exceptionally well. He was courteous, professional, informative and pleasant to have in our home. I will definitely call your company again when the need arises. Don't under-estimate the impression your technicians have on your customers: they ARE your business! Good job in hiring him.

Claudia T.
Cumberland, RI
Dear Mr. Almeida,

I am writing to tell you of the exceptional service that I received yesterday from your
technician, Chad. It ended up costing more than I had bargained for, but Chad showed me
the areas that needed to be addressed in addition to the problems that my untrained eyes
had seen. He explained exactly what was needed in a clear and concise manner.

As I like to hover over and discuss what is being done with people that I have working on
my stuff, Chad was patient and informative. I feel that Chad went above and beyond what
is usually required in a service call. As such, I feel that Chad is an excellent
representative of Almeida Plumbing. I feel that I was well taken care of and will not
hesitate to call Almeida Plumbing again for any future plumbing needs. I was so
impressed with Chad that I feel compelled to let you know my feelings about his service.

I thank you and I cannot adequately express the feelings of security and comfort that I
have, knowing that my family will be safe and warm this winter. And one last, quick
note. The people that I dealt with on the phone were also very pleasant and
accommodating. They say you are known by your fruits. The fruits of your organization
show that yours is a caring, customer oriented enterprise. I thank you again.

Sincerely,

Mike B.
North Providence, RI
I am a REALTOR, and listing agent for the property at 56 Rockridge Rd. Thank you so much for the co-operation and kindness you both showed during a trying time I experienced with a homeowner in obtaining an estimate for work to be performed on their furnace.

We had to place several calls while the tech was there talking to both the Relocation Dept., the homeowners (who now live in the Mid-West.), and the owner of Almeida Plumbing. The owner of the company was kind, explaining the procedure to me while being patient and understanding of my position as the listing agent and never trying to rush me off the phone. The tech was awesome in knowledge of his trade and his professionalism.

Overall, I was "blown away" by the caliber of this company reflected in the way the owner and technicians of record conduct themselves. I certainty will call and use this company in the future, and do not hesitate to recommend Almeida to my friends, relatives and colleagues.

Regards,

Geri B.
Dear Mr. Almeida,

I wanted to let you know what a thorough job one of your employees performed at my home yesterday. My husband and I were impressed with the knowledge that Chad had to complete a boiler service repair, installation of a hot water heater, and a rerouting of a gas connection for our stove.

However, we were even more pleased with the obvious pride that he takes in his work. He not only explained what he was going to do, he was very patient and open to questions. He worked diligently throughout the day and did not even stop for a break until he completed the job. My fifteen-year old son even complemented, "He really works hard, Mom."

We just wanted to convey these thoughts to you and let you know that we would readily request him to work at the house again.

Sincerely,

Jill and Donald D.
Dear Wishmaker:

I would like to thank you for the recent in-kind donation for the free labor on the pool
heater installation for Grace's wish.

Whatever the dream, Make-A-Wish does everything possible to ensure that a wish
becomes reality and the experience is one the family will remember and cherish. Wishes
have been awe-inspiring, life-changing memories for everyone involved, allowing family
members, volunteers, and even entire communities to share the power of a wish.

Although we recognize that granting a wish cannot make a very ill child well, our aim is to
give our "wish children" hope and strength to continue fighting their illnesses. In accordance with IRS regulations, we certify that no goods or services were provided in return for this in-kind donation.

Please accept our deepest gratitude for your kindness and support. On behalf of everyone at Make-A-Wish, especially our wish children and their families. THANK YOU for your
support.

Dr. Diana Hickey
President & CEO
Make a Wish Foundation
Cranstonn, RI
Dear Fred,

Thank you for taking into consideration some of our hardships and expenses for the most recent breakdown of our heating system. It was awesome having spoken with someone reflecting an open mind and your troops have obviously been trained well in public relations.

Merry Christmas,

John D.
Just wanted to drop a quick note to express my satisfaction with Almeida Plumbing, Heating & Air. I find that your service is always professional, courteous and friendly. I always feel that my family is being treated fairly when I call you.

Thank you,

Carmen H.
Call us: 401-949-0040